Messenger

1.What is the product cost
= product cost would be based on website/showroom available products. We have different prices for our products. Ranging from 44,500 to 1,85,000. Please visit our page or our website greentiger.com.bd to see and find your appropriate one.

2.What is the service cost?
= We have our registered service agents near your area. And the agents will decide the Service charges depending on the work.
3.Can you tell me more about your business?
= Green Tiger sells electric bikes and e-cycles providing after-sale services and spare parts. for dealers, There is a big chance to improve their business with more facilities.

4.Colour availability?
= colour availability is based on website/showroom available products. Please check out the website for colours.

5.What is your warranty?
= Green Tiger provide 6month battery, controller and charger guarantee with 1-year service warranty

6.Do I get after-sale services? Tell me more about it?
= Yes, you can get after-sale services because our spare parts are available and with our agent's service centre, you can repair your e-bikes with service charges.

7.Showroom locations/addresses of your showrooms all over Bangladesh?
= We have 3 showrooms.
Head office Dhaka : 104/2 Kazi Alauddin Road, Dhaka
Rangpur:-37 tikadaepara,college road, alamnagar and
Rajshahi:- Rajshahi new market road, beside upohar cinema hall,bowalia Rajshahi

8.Roadmap for e-bikes where it is allowed?!!!
= except Vip roads, it's allowed to ride on every road because there is no registration law for e-bikes.

9.Which models are available now?
= product availability is based on website/showroom products. Please check out the website for models


10. Is the battery portable? Absolute detailing about batteries??**
= Most of our batteries are not portable. But we offer some special models, portable batteries that you can charge at your home.

11. Is there any need for a licence or registration?
= no registration needed for E-Bikes but for Government laws you can carry your personal driving license.

12. Details about GT-110? Price? Colours?
= GT-110 is our E-cycle. In full charge, you can ride up to 30-40 km and it costs 55000 takas. it comes in various colours like Green, black, white etc

13.What is the ring size?
= rim size is different for each bike. Yes, Rim Sizes may vary.

14. What are the EMI options? Details about it?down payment?
= EMI option is 6month with 0% interest with 3 credits card Lanka Bangla, City bank and American express If you buy from our Dhaka showroom. If you visit our website you can have EMI from 18banks through SSL service.

15.Business hours?
= 10.00 AM to 8.30 pm

16. Lithium battery model and specifications?
= We Use very high-grade lithium Batteries. These batteries give a longer lifetime of 3-5 years. Also, it has lesser weight so you can have better mileage.

17. Price range of bicycles?
= Ebicycles starts from 46500 to 160000

18. Can you recommend something to me?
= Our new products are recommended because they come with more specification.

19. How do I get delivery of my product outside Dhaka? delivery policy?
= With a transport system, you can get your product outside of Dhaka you can get 1000 to transport cost from Green tiger. You can also order through our website in that case if its parts then they will be delivered to your home. If it's a bike then it will be delivered to your nearest agent or dealer.

20.Can I convert my regular bicycle into an e bicycle?
= no you can't convert your regular bicycle into e bicycle at the green tiger

21.What is the lowest price?
= its depend on products availability

22.How far can go with a full battery charge?
=its depend on product Model

23.Request of pictures?
= Please knock our showrooms sales team on 01949303801 or 01949303802 (alternated numbers every time) for pictures.

24.Stock out queries?
=We note your number, our product shall come when it will come we will call you .

25.hydrolic set price?
= It depends on your specification of the E-bike Model.

26. Is there any exchange rate of batteries?
=exchange battery can be rate 300 takas +

27. Are there any over-charge issues with the battery?
=with our provided auto charger there is no problem in overcharge issues.

28. What is the procedure of getting dealerships?
=you need to come at showroom and contact with showroom manager

29.Any specific model for girls?
=for girls, we recommended GT-10, GT vive , GT vive X , GT vive XL or others

30.Is there any discount offer?
=no there is no discount offer on our bikes

31.Safety regulations
=you need to wear helmets, carry your driving licence and check brake and accelerator

32. Facebook phone numbers
= Rony ( 01949303801) Sohel ( 01949303802)

33.Bike battery price?
=depends on the market price

34.Is there 3 wheelers available?
=yes available we can create 3 wheelers it can charge 15000 extra with Ebikes price

35.Is there any showroom near Chittagong?
=no there is no showroom near Chittagong but you can get our dealers near at Chittagong

36.Is that I can buy spare parts outside Dhaka? policy?
=yes you can. You need to pay advance money with transport costs.

37.Are the switches in Green Tiger waterproof?
Ans: Yes

38.Is there any discount offer?
=there is no discount available right now

39:What are the additional items provided with my Green Tiger?
Ans: there will be a small gift for customer

Knowledge-based FAQ


1.What is Green Tiger?
Ans: Green Tiger was launched in 2009, with a future vision of establishing a sustainable market in Eco-Friendly Electric Vehicles. The company's vision is to build itself as a reliable brand for electric vehicles, with consistent innovation in low carbon-emitting green transportation systems. Green Tiger shall always try to devote its resources to improve people's transportation conveyance in an Environment-Friendly manner. And always maintain its strict principle of "sustainable innovation, competitive products, and the best service to consumers" GreenTiger states a revolution. A revolution against traffic, overcrowded public transportation, parking hassles, pollution, global warming, high oil prices… But this revolution is quiet.
We wish to grow together "hand in hand" with our members, resellers and our valuable consumers.

2.How can I trust you?
Ans: We are the first brand for electric bikes. We have been working with these products for more than 12 years. We believe in superior quality and best service to our customers. You can trust us like thousands have done and been enjoying our ride for their daily use. And we believe we can fulfil all your expectations.

3.How do I sign up with Green Tiger
Ans: follow the following easy steps to sign up with green Tiger.
- Click the sign-in button
- Click I don't Have an account
- Fill the form with your email and phone number
- Click Send OTP
- Type the OTP(One Time Password) given to your phone number in the previous form
- Click Confirm
4.Do you protect user privacy?
Ans: Yes, we have privacy policies
Click this links for details.


5.Do you have any warranty?
Ans:Yes we give warranty over our E-bike's Battery, motor and controller for six months from the date of purchase of your vehicle.


6.What are your business and CS hours?
Ans: Business hour 10.00 am - 8.30pm
CS hour 11:00 AM - 5:00 PM


7. What is your delivery process
Ans. Al the Deliveries will be done by a third-party courier service.


8.What is the estimated delivery time?
Ans: We will try to make the deliveries as quick as possible if there are no unavoidable circumstances. But we will try to deliver within a week of order confirmation.


9.What if someone else has to receive the item that I ordered?
Ans: They need to show the invoice which was sent by the company via email.


10.What are your service charges of the technical support I'll get?
Ans: We have our registered service agents near your area. And the agents will decide the Service charges depending on the work.
11.What are your refund return policies?
Ans: there is no return and no refund policy but if there is a genuine cause you may contact our customer support. Click this link for details


12:What are your payment options? What is the process?
Ans: Bkash, SSL direct bank account or Cash for spot purchase

For Bkash: Click payment through Bkash from the payment page.
Go to you Bkash account
Click payment
Type our Bkash merchant account number - 019-8385-3333
Provide your PIN
Click payment.
Send us your Trxn ID via email to support@greentiger.com.bd

For SSL:
Click payment through SSL from the payment page
Give your card details
Follow SSL payment procedures


For Bank
Click pay with bank
Pay as per given bank details
Send the payment copy to support@greentiger.com.bd


13.Do I have to make the payment in advance?
Ans: for a website, you need to pay advance and for showroom, the payment process is cash on delivery


14.What is the law for Ebike or Green Tiger in Bangladesh
= Bangladesh Government has not yet implied any laws for E-bikes or Green Tiger. E-bikes are a new product for this country but the government has taken initial steps for making a law for E-bike.


15.Do you need a licence?
Ans: if you have the licence keep it with you when you're driving for your own safety but it is not mandatory.
16.What is the lifespan of Green Tiger?
Ans: It Depends on usage but usually it runs for 7-8 years.


17.Is there any differences in batteries?
Ans: There are two types-
1.lead-acid based
-2 years durability
-cost-effective
2.lithium
-3 to 3.5 years durability
-easier to handle
-latest technology
-more mileage
-slightly expensive
18.What is tyre type?
Ans: Tubeless


19.Why does the body look like plastic?
Ans: Because it is made up of hard ABS plastic.


20.Can I stunt with my Green Tiger?
Ans: No


21.What is the CC of GreenTiger?
Ans: There is no CC for Green Tiger, we measure the capacity with the mileage.


22.Why should I prefer Green Tiger for an everyday ride?
Ans:-cost effective, no need to fuel up
-eco-friendly
-Safety issues
-No need for registration

23.what is our order process
=Choose your required product from our website.
Click add to cart. When all your product purchasing is done click process check out If you are logged in then you will be directly taken to the payment page.IF you are not logged in you need to fill up the registration form. Then you can proceed to the payment page.
After the payment is done. If the payment was given by bank or bkash we will confirm after having the transaction ID from you. And for SSL payment We will confirm you by 24 hours.
You will get a phone call from our Customer Support. Then we process the order and you will get delivery within a week. You will get 2 SMS by this time 1 after the product is handed over to the third party courier and another one after you have received the package.


24.how do I contact green tiger?
= You can contact green Tiger customer support from this link.

25. if I mistakenly order something now I want to cancel it? What is the process?
= If the payment is done you need to contact our customer support immediately. If the order has not been processed yet we may correct it.

26.do you have customer support? How can I get that?
=yes we have customer support PLease click this link


27.do you have after-sale service?
= our after-sales services are taken care of by our service agents. For more details click here.
To install this Web App in your iPhone/iPad press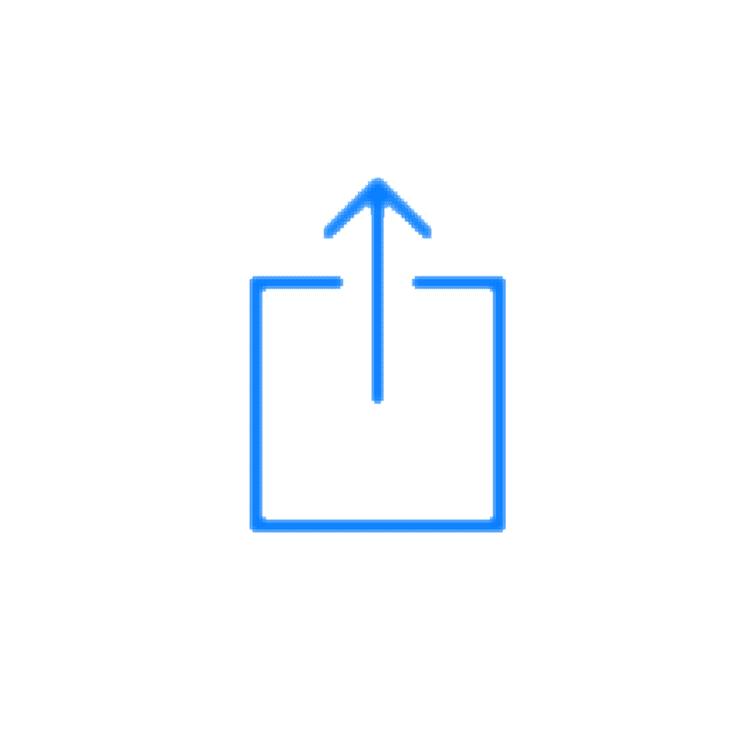 and then Add to Home Screen.