She can ride
Trainer name: Lisa
Location: Basabo Balur Math, Khilgaon, and Banasree.
After completing Higher Secondary School I was planning my future like everyone else. But in that plan, I never dared to dream of being a female biker.
We all probably know about the suffering and harassment of women in public transport. Like other women, a female member of my family, my sister, had to constantly face the hassles of suffering on the public transport of Dhaka city to commute to her office. During my college life, I also faced the hassle of public transport though it was for a very short time. Two wheeler or bikes seemed perfect as an easy solution to avoid the terrible experience of public transport in Dhaka city.
But after buying the bike the reality was different. Not knowing how to ride a bike, lack of safe riding training, lack of courage, and negative view of society all combined then that suffering became double. But my family was supportive. With their enthusiasm then the story started to be different. Learned the bike in five days on my own effort with the help of my sister in a total of 5-8 hours. I cannot express that joy in words.
Immediately I felt that like me other women also were facing the same hassles and harassment on public transport in their daily commute. They should also think of two-wheelers as an easy, safe, time-efficient and convenient solution to get rid of this problem.
Then I talked to my sister and said that the scooter is so easy to learn. But If we suffer so much to learn it as a solution to the suffering of public transport then what are the other women doing?
It is seen that many women, despite having the financial ability to buy a two-wheeler and the desire to ride it, fail to learn due to a lack of safe, proper training, and courage. Social barriers or negative attitude toward society further hampers their bravery. As our society is male dominated they always say women can't ride bikes. Biking is often considered a male-dominated transport and women are mostly considered better pillions. But I do not consider that biking is for only males and I believe It's only a matter of Opportunities for females. I decided to start "She can ride" to create an equal platform for females. I felt that if I can do it in 5 days, others must be able to do it in 10 days. Thus I developed the idea that I want to train others.
I think my learning story may not have been a happy one. But others' learning experiences should be different, safer, and more enjoyable than mine. Bikes can be an easy, safe and independent mode of transportation for women.
So finally in 2019 ", she can ride" initiative started with the purpose to develop women's mobility in the transport sector through safe bike riding training.
Basically " She Can Ride '' works with women who are interested in learning to ride motorcycles ( gear and none gear). Most of our women are fearful about riding. So there should be training opportunities for them before they ride on busy roads. So " She Can Ride " gives them a chance to follow their passion.
"She Can Ride " organizes riding training sessions for females. SCR focuses on safety, road rules - signs, and gives some theoretical knowledge to a new rider so that she can know how to maintain her bike herself. Create more awareness about female riding.
Sometimes "She can ride" plans scooter/bike tours for our trainees. SRC also helped our trainees to get a legal license to ride their motorcycles/scooters. SRC also helps those who want to work after training to provide ride-sharing services providing information and links.
This is how the brave stories of the nearly five hundred females who have trained from 'She Can Ride' in different times till today become joined with my own story.
"Scooter Riding" Course details:
Training duration: 8 Classes
[per class 1 hour for each trainee. If learning is not complete in 8 classes, it is our responsibility to teach through extra Classes]
Practice days and time: Training can be done on any day or time of the week. [ You can fix the training day and time according to your convenience by discussing with us.] [Working women can learn on Friday - Saturday or any day of the week.]
Training Location: Basabo Balur Math, Khilgaon, and Banasree.
Course Fee: 5000 Tk. [ Please check our Facebook page to know about our latest offers.]
For more information about the course Please contract with us:
Call: 01779829358
E-mail: shecanride.58@gmail.com
Our training facilities include :
We'll provide our scooter ( brand: Dongjin electric) for training.
After training with our provided scooters, you will be able to ride any kind of scooter later.
Daily 1-hour individual training for each trainee. So you don't have to practice with the group and we can give you full attention.
helmet and safety guards will be provided to avoid unwanted accidents.
Here's what you need to know before you join this course:
No cycling or any prior knowledge is required for this course.
You must wear shoes for practice.
You must follow our instructions properly.
You must maintain good behavior otherwise you will be excluded for behavioral reasons.
You have to pay the full course fee on the first day of training and this course fee is non-refundable if you do not complete the course later.
We will provide 1 or 2 months after joining the course and you must have to complete the course during this time.
Before joining the course please watch a live video of us so that you can know about our training place, training vehicles, and us.
Course Outline:
Starting with an introductory class or briefing about the scooter, we will focus on balance, braking, speed, and more practical issues in later classes and the course will end with some practical tests.
Learning outcomes :
You'll be able to ride any scooter. [As this is a beginner-level course you will need to spend some time gaining more skills on the road]
You will be able to learn the basics about scooters including the essential maintenance of the scooter.
You'll be able to learn about traffic rules and riding safety.
So book your slot now to fulfill your dream with an amazing experience by "SHE CAN RIDE". ♥
---
To install this Web App in your iPhone/iPad press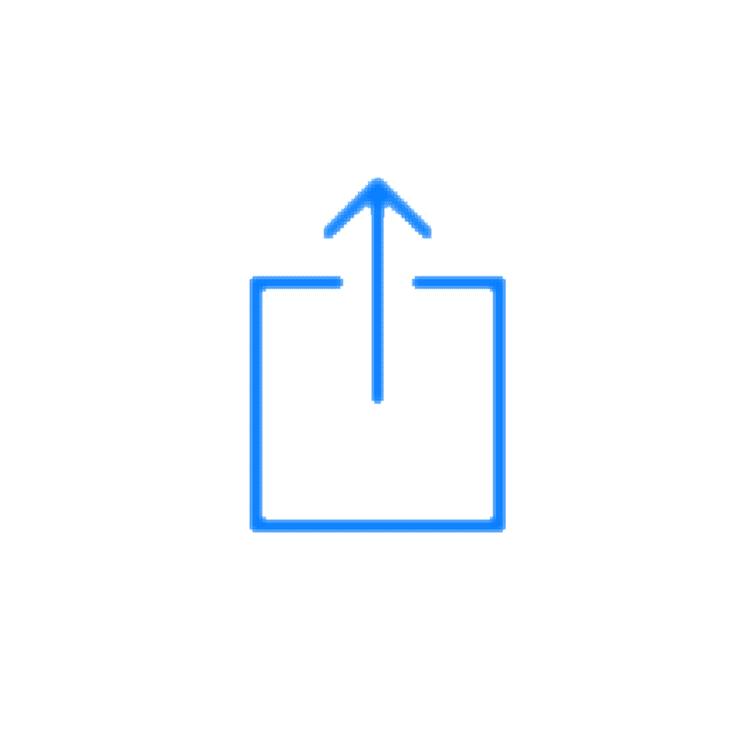 and then Add to Home Screen.